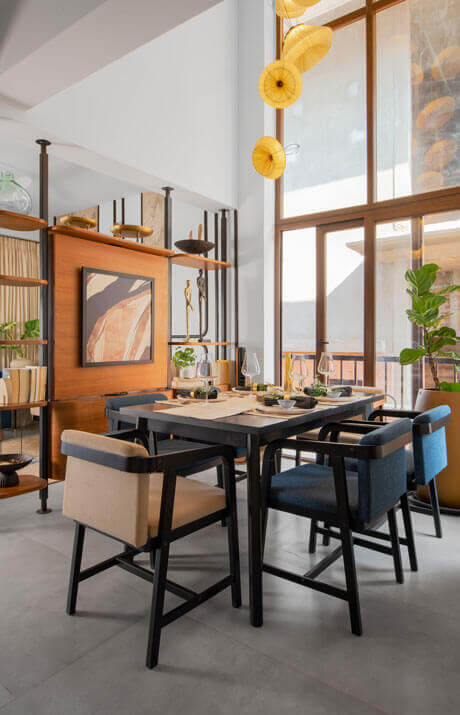 Linc Property Developers Limited, is a real estate developer & construction company, headquartered in Goa, India and established in 2006.
Linc offers a wide range of options from budget apartments and affordable row villas to luxury apartments, penthouses, villas & bungalows. Besides residential developments, Linc also develops commercial projects, boutique hotels & warehouse-rental facilities.
With an unwavering focus on quality, well-conceived designs, on-time delivery, lasting relationships, customer satisfaction and after-sales care & services, the company has earned a reputation for delivering top-notch projects in the residential, commercial & hospitality category and has built a strong positive market reputation as trusted builders of Goa.
The company takes pride in using the best materials and adhering to the highest construction standards to ensure that its projects are built to last. In addition, the company provides complete transparency in all its dealings, ensuring that customers are kept informed at every step of the way.
Under the dynamic leadership of Mr. Prakash Jalan, Linc Property Developers Limited has charted an impressive growth trajectory over the years. With over 15 years of experience in the real estate industry & over 2 decades of experience in the consumer & manufacturing segment as Director of Linc Pens, Mr. Jalan brings a wealth of knowledge and expertise to the table. He has been instrumental in driving the company's growth and success, with a keen focus on innovation, customer-centricity, practicality, & modern aesthetics. It is his primary vision of "Building Relationships and Dreams" that is the driving force of the Company.
Vision
To establish our own yardstick in the projects that we build, the relationships that we make and the lifestyle & community that we create.
High Quality
We do not cut corners and pay meticulous attention to detail from start to end of our projects
Transparency
We endeavour a stress-free experience for our customers via ethical practices & by keeping them informed at every step of the way
Conscious Design
We integrate eco-friendly, sustainable & practical practices and aim to create the perfect balance of function & form
Customer Oriented
Unrelenting dedication to putting our customers' needs and goals at the centre of all that we do
Vaastu
Right from plot selection to our site & project planning, we strive for a Vaastu positive design
Nestled in Nature
Local plant selection, recycled & borewell irrigation we aspire to nestle our projects in nature